Welcome to our Amnesia: The Bunker (2023) walkthrough guide. With this guide you can expect a full walkthrough from beginning to end with full maps with all notes and dog tags locations, all photo locations and much more!
Amnesia has long been a staple when it comes to horror games, and this is the 4th game in the series, meaning it's been doing good so far. Amnesia The Bunker keeps what made the series great (storytelling, ambiance, horror) and brings to the table something completely new: randomization and giving the player a lot of liberty on how to tackle this Bunker.
This is my very first try in writing a guide for a horror (unless you count Resident Evil gamees) so join me as we tackle this Bunker together! I'll help you go through this game and this Bunker and make your experience so much better!
Yours,
~ vinheim
What this guide will offer:
Complete walkthrough for the game from start to finish
Maps of every area
All Notes
All Photos
Much, much more!
Controls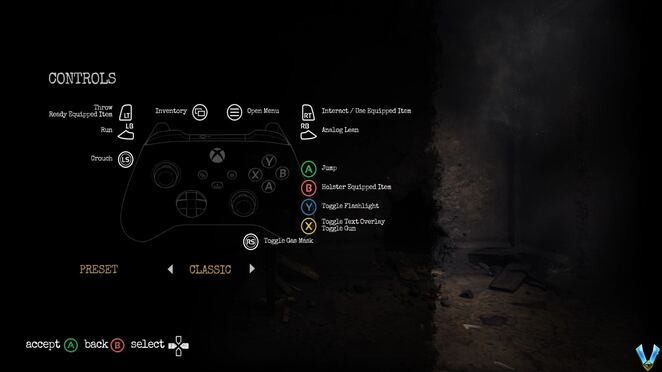 | PS | XBOX/PC | FUNCTION |
| --- | --- | --- |
| | | Jump |
| | | Holster Equipped Item |
| | | Toggle Flashlight |
| | | Toggle Text Overlay / Toggle Gun |
| | | Run |
| | | Throw / Ready Equipped Item |
| | | Crouch |
| | | Analog Lean |
| | | Interact / Use Equipped Item |
| | | Toggle Gas Mask |
| | | Open Menu |
| | | Inventory |
Walkthrough Table of Contents

Walkthrough
Achievement/Trophy Guide
---
Last edited
by vinheim
on