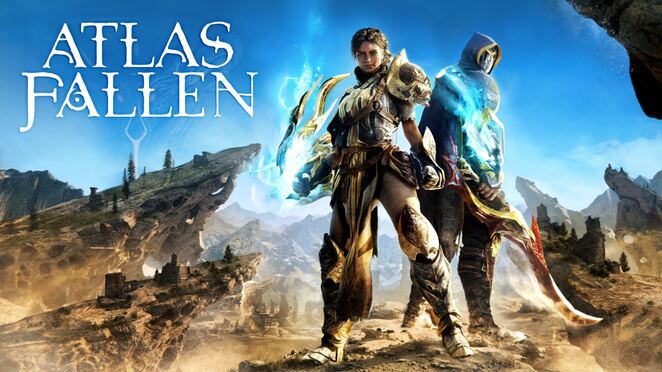 Welcome to our Atlas Fallen walkthrough and guide. This comprehensive guide aims to cover 100% of the Atlas Fallen experience by providing walkthrough of the main story campaign. It will also cover all side quests, collectibles (Armor Sets, Cosmetics, Treasure maps, etc.) and provide strategies for boss encounters as well as some of the trickier combat situations that you'll come across as you play through the game. We'll also give you heads up for specific locations in which you can obtain any context specific Achievements/Trophies both in the walkthrough itself and on their own dedicated page.
Please leave a comment or contact the author of this guide (sokkus) if you find that there's an error, something is missing, or anything that could be added to improve this guide.

What this guide will offer:
Complete walkthrough for the Main Questline.
Walkthroughs for all Side-Quests
Walkthroughs for all Errands
Location Guide for all Armor Sets
Location Guide for all Cosmetics
Location Guide for all Treasure Maps
Location Guide for all Heavenly Shrines
Location Guide for all Elite Wraiths
Location Guide for all Watchtowers
Location Guide for all Vantage Points
Achievement/Trophy Guide
... and much, much more.
To use this guide, you can look at the Table of Contents on the right-hand side (or on a mobile device, the Table of Contents button at the top of the page). You can also refer to this first page for links to all key sections of the guide.
Walkthrough Table of Contents
---
Atlas Fallen Walkthrough
Side-Quests

Errands
Collectibles and useful item locations
Achievements and Trophies
---