This is a sidequest part of the main quest "Infiltrate Moonrise Towers", and we can start it by talking to the tieflings Mattis and Umi in the Last Light Inn main building. They should be on the first floor. Do note that this happens AFTER the invasion.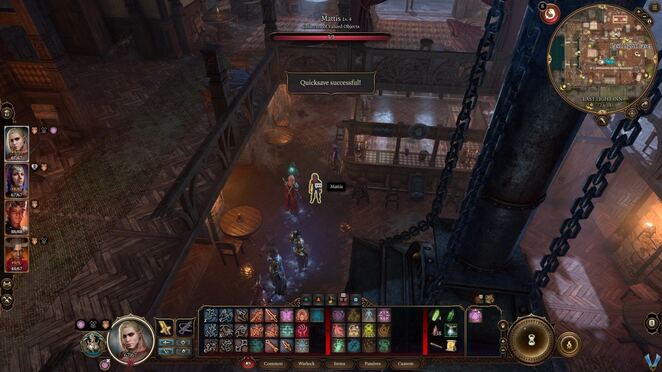 Keep an eye out for Mol
---
Well, with the attack on Last Light it seems she was taken away to Moonrise Towers. You will need to continue playing through the game until you complete the Moonrise Towers and the entirety of Act 2. Yeah, this quest will have us go all the way to Act 3 so don't bother looking for her during Act 2. This quest will update automatically as you play through the game.
Search for Mol in Moonrise Towers
---
Somehow the objective will not be updated, even if we are in Act 3. However, once you are that means you are in Rivington, and after that the Lower City of Baldur's Gate. Moi can be found inside the Guildhall in the Sewers. Simply talk to her and the quest will come to an end as you talk to her.
To find the Guildhall you want to follow the quest "Aid the Underduke". In doing so you'll reach the Guildhall, and Mol for that matter as well.
---
Last edited
by vinheim
on