We start this quest as we approach the Duergar in the northwestern corner of the first area where the rothe are.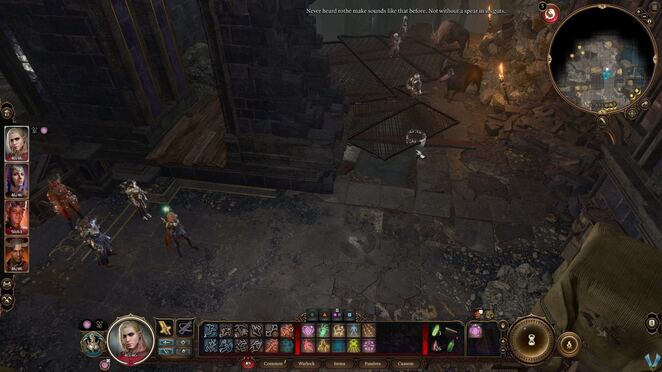 Clear the rubble
---
As you talk to this Duergar he'll tell you how these animals don't want to hurry up and clear the path and wants us to deal with them. Of course here you can ask him about what's behind the ruble (the actual Adamantine Forge from a sidequest we got ages ago it feels like).
Of course that's not all. You can of course agree to whipping the poor rothe, but you can also get in a fight against the Duergar. Of course, agreeing to help the Duergar will let you talk to the rothe, which I highly recommend.
As you do go ahead and save your game then talk to the rothe. Talking to them will give you 2 options, besides the obvious "hit it". If you want to hit it then they become hostile and will attack you. This starts a fight where the Duergar will help you deal with the 2 rothe. For the other 2 options you can pass the [Animal Handling] to calm the rothe down a bit.
Doing this will give you 2 more options. You can have it simply go back to work (first option), but you can also point towards the Duergar, suggesting them to help you get rid of them. Picking the first option will have the rothe do their job and open up the rubble, but this will lower your approval from Karlach and Wyll. And once they're done the Duergar will talk to you and... instead of giving you the gold they told you they were going to give you, they of course will try to kill you. The rothe will still help you out here.
On the other hand, if you point at the Duergar then you'll still be in the same fight against the Duergar, with help from the rothe. This is a super easy fight, especially if you have characters that can throw enemies. The western most Duergar is really close to the edge so anyone can push him off. The rothe's charge attack can also launch enemies so that's super useful. Of course be extremely careful of "Headmaster Skarjall". He can actually push your characters off the edge and instantly kill them. Make sure you're away from him OR you take him out first.
If you cast Invocation: Speak with Animals or have the respective potion, you can talk to the rothe instead. You can Persuade them to break down the wall or rebel against the duergar.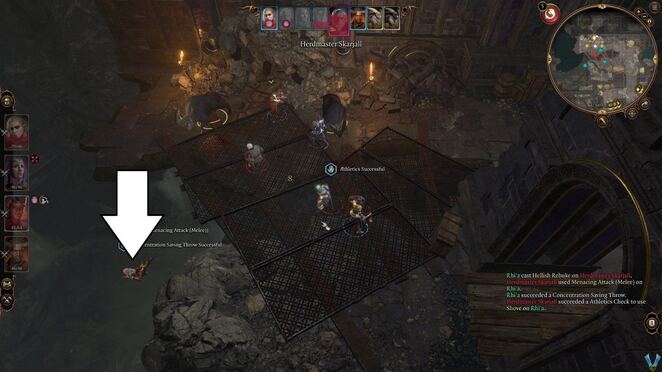 After the fight though the quest will come to an end. If you followed the second option you can simply talk to the rothe and ask them to help you clear the path. They'll gladly do so.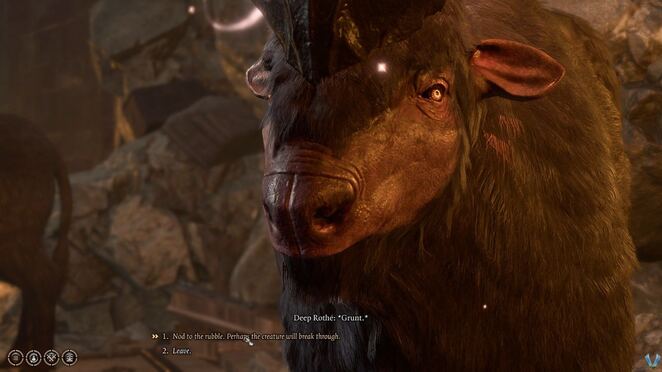 ---
Last edited
by RagingTasmanian
on