Getting Help from Auntie Ethel is a quest related to Find a Cure. This requires taking on the Save Mayrina quest and siding with Auntie Ethel. If you don't side with her, this quest is permanently locked off.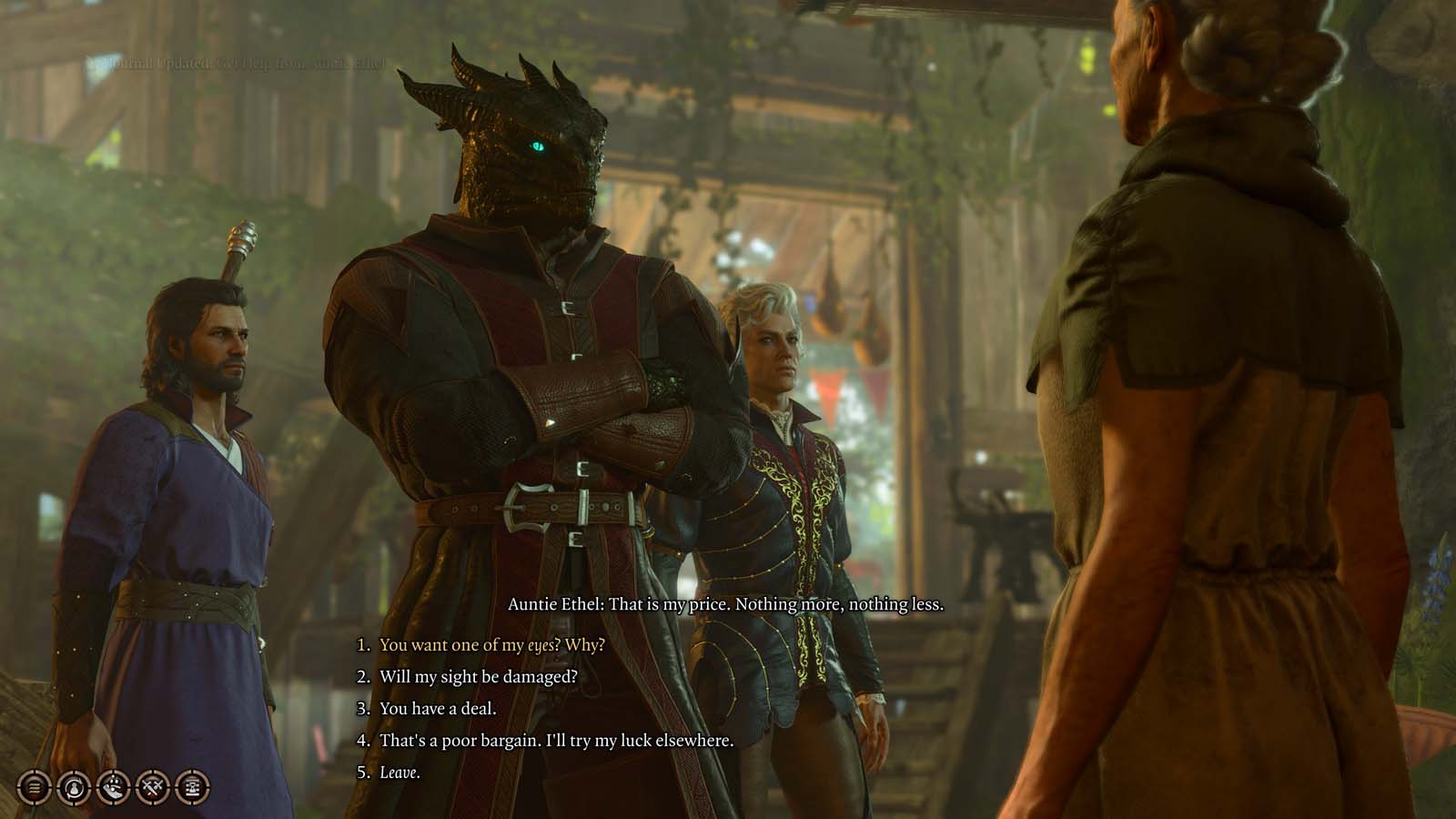 The process involves lending one of your eyes to Auntie Ethel. The eye you choose doesn't matter and you will get it back. Unfortunately, Ethel cannot remove the parasite. If you don't attack her, you get Auntie Ethel's Charm, along with learning that the parasite is Netherese. One of your eyes also becomes Hag-Eyed, giving you a special sight quality.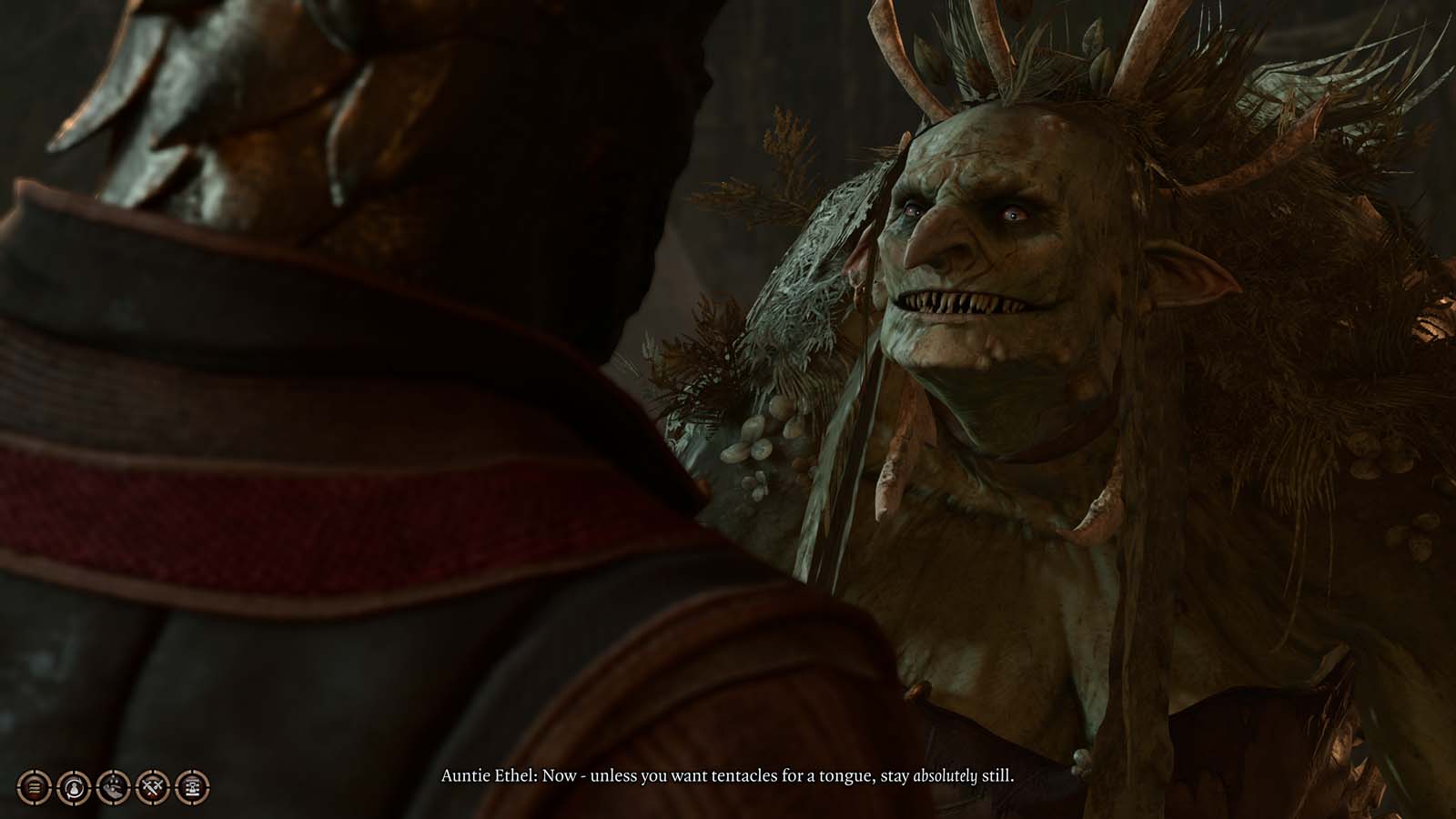 Attacking Auntie Ethel allows you to proceed with Saving Mayrina as usual. Otherwise, the quest finishes up and you leave with the charm.
---
Last edited
by RagingTasmanian
on