Rescue the Trapped Man is a side quest found in Find a Cure. Head north of the Blighted Village and jump over the bridge, then head northwest to Waukeen's Rest. Head straight and go northwest of the fountain to go into a burning house.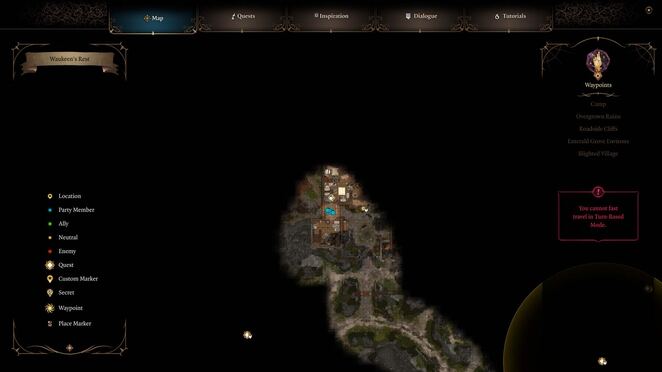 Free the trapped man
---
Go up the second floor to find a Broken Door with a man screaming for help behind it. Step far away and hit the door with ranged attacks or spells to break it. After it explodes, head inside and interact with the beams on top of Benryn.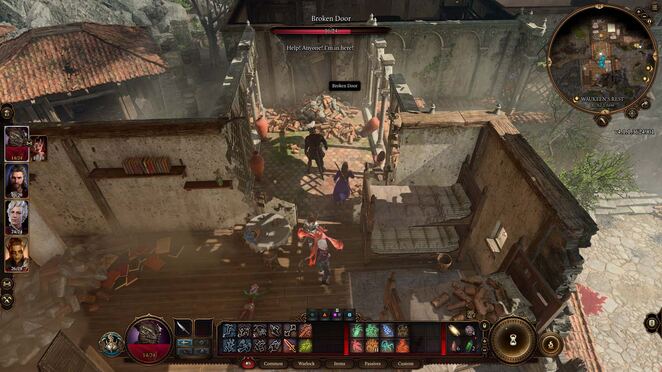 You have a few options to free Benryn:
| Check Type | Difficulty To Clear | Success | Failure |
| --- | --- | --- | --- |
| Strength | 10 | Free Benryn | Benryn remains stuck |
| Investigation | 15 | Free Benryn | Benryn remains stuck |
If none of the methods work, you enter Turn Based Mode and must find a way out. There's no point freeing Benryn anymore; he won't go with you. Go back the way you came.
If you freed Benryn, you enter Turn Based Mode but can end it when you go back the way you came. Gale also approves of a rescue, and Wyll will get an Inspiration Point. Speak to him after he kneels down near a corpse.
Find the dowry
---
Head left of the burning inn and jump over the burning flames. Enter the first stable near the Dead Hafling corpse, not the stable at the far left. Check the hay in the southwest corner for a Perception check. If you succeed, you uncover a Gilded Chest in the hay that contains a Dowry Ring.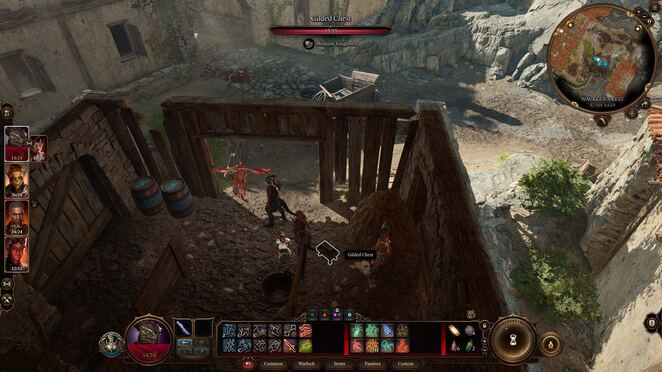 Return to Benryn with the Dowry Ring. Tell him you are keeping it to keep the ring. Return it to him and you don't get a reward. Either action will complete the quest.
---