Resolve the Abduction is a quest encountered during Infiltrate Moonrise Towers. This only occurs if you went to Last Light and spoke to Isobel. The quest starts right after Flaming Fist Marcus lands. Save your game before talking to Isobel, as this quest is difficult.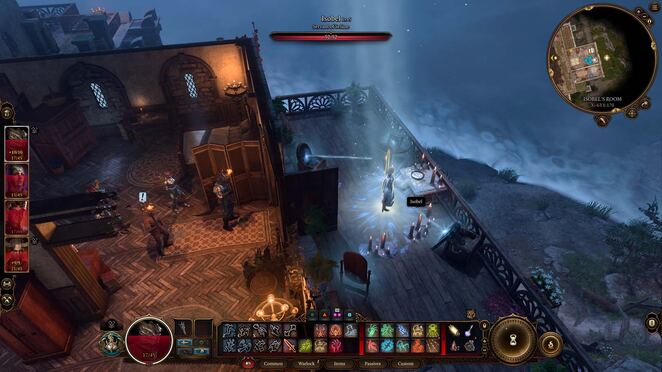 You can help him take Isobel to Ketheric or defend her. Shadowheart and Karlach approve of protecting Isobel. This involves a fight with Marcus and his Winged Horrors. Fortunately, you are joined by Jaheira and other Harpers.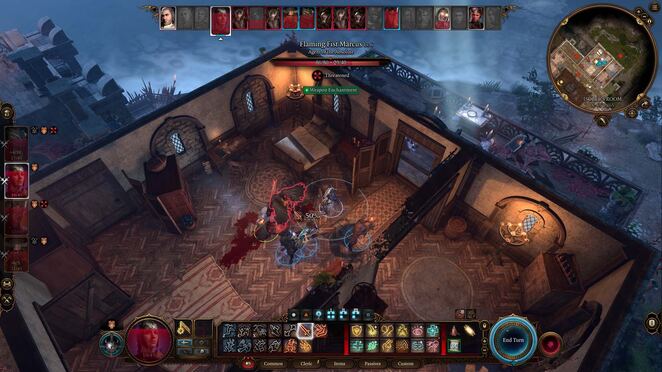 Protecting Isobel
---
Marcus is the toughest enemy while the Winged Horrors aren't too bad. Focus fire on Marcus with your best attacks, fending off the Horrors if they arrive. Defeating the three Winged Horrors that arrive in the room should be your priority. Their attacks will easily knock out Isobel, ending the mission.
Bring Shadowheart or have some way to heal Isobel, because Marcus will be hitting her constantly. He also uses Vampiric Shout, which drains the health of your party while healing himself. Once the Winged Horrors are down, focus fire Marcus and have one or two characters keep Isobel alive.
Unfortunately, it's possible that the turn order works against you and Marcus knocks out Isobel before you can do anything. You must reload a previous save if that happens.
If you can't save Isobel, a scene will play and you must fight a wave of Shadow-cursed Harpers. They aren't particularly strong but their numbers are high. Take them down with multi-target spells or focus-fire them individually. The quest ends before combat starts, but you must still win (with or without Jaheira).
Saving Isobel lets you take a Mind Flayer Parasite from Marcus's body while continuing to Moonrise Towers.
Helping Marcus
---
If you choose to assist Marcus, he and the Winged Horrors will be allied with you. Unlike helping Isobel, Marcus and the Winged Horrors will attack everyone else. It's mostly up to your party to assist Marcus.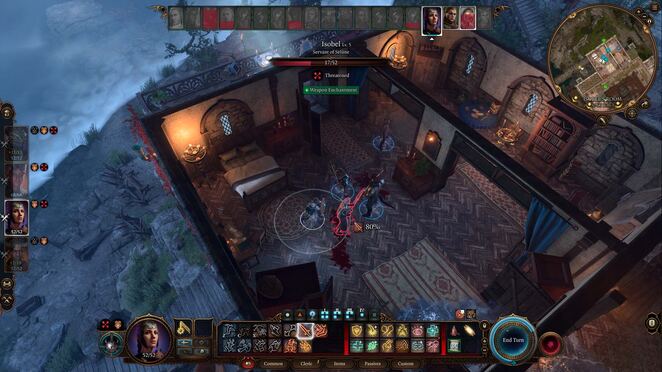 Isobel must be knocked unconscious. During combat, look at the bottom of the UI and select Passives, then switch your damage to non-lethal. That allows you to damage Isobel with physical attacks that knock her out instead of killing her. This doesn't apply to spells and you shouldn't use them to finish her off.
The only difficult part about fighting Isobel is that she heals herself and draws the battle out. Surround and weaken her, then switch to non-lethal physical damage and finish her off. Once she is knocked out, the battle ends.
You will then have to fight off all of Last Light which has converted into enemies. The quest is officially over but you must win before you can do anything else.
---