Save the Refugees is a side quest obtained by talking to the Tiefling Zevlor inside the Druids' Grove. The refugees are getting kicked out and he wants you to talk to the druids' leader, Kagha.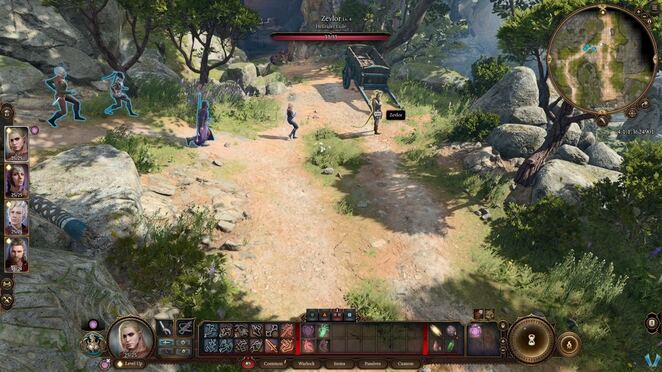 Speak with Kagha
---
Kagha is located inside the Emerald Grove to the northeast. Head north from Zevlor and go northeast until you start heading south down a staircase. A scene plays out at the bottom.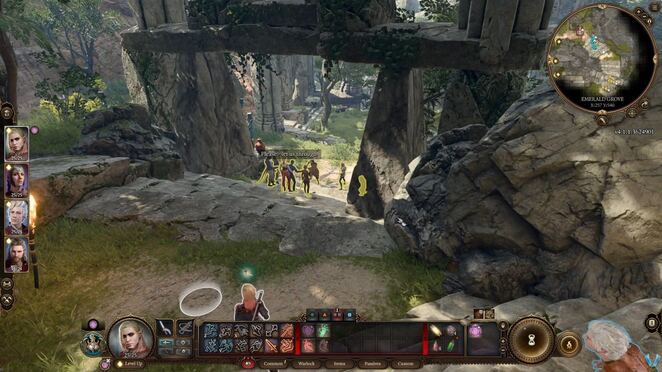 As you regain control, speak to Komira and Locke who were barred by the druids. They are opposite the stairs leading to the druids, near the stone wall. Tell them you will talk to the druids to start Save Arabella. Astarion will also disapprove but Gale, Wyll, and Karlach will approve.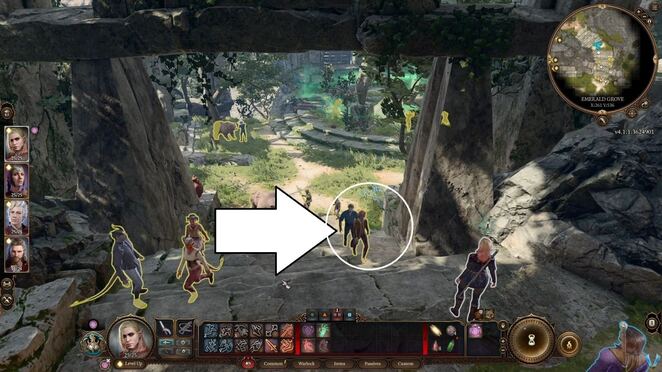 Approach the druids blocking the way. As long as you aren't aggressive, they will let you through. west and enter the Stone Door which leads to the Emerald Grove.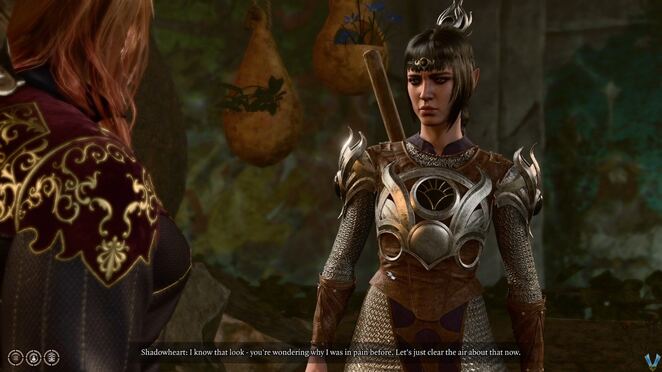 Head down the steps to find Kagha. If you took the Save Arabella quest earlier, the first two options will relate to the quest.
Before talking to her, talk to Rath near the wolf named Silver. Shadowheart reacts poorly to Silver, providing a new speech option when you talk to her. Agreeing to help Rath find Halsin will provide the following quests:
Talk to Kagha and call her a monster to get approval from Wyll and Karlach. Talk to her about Zevlor and you are asked to drive the refugees out.
Return to Zevlor
---
Zevlor is now in the northwest part of the camp, on the path west of Arron. Go through another Stone Door to reach him.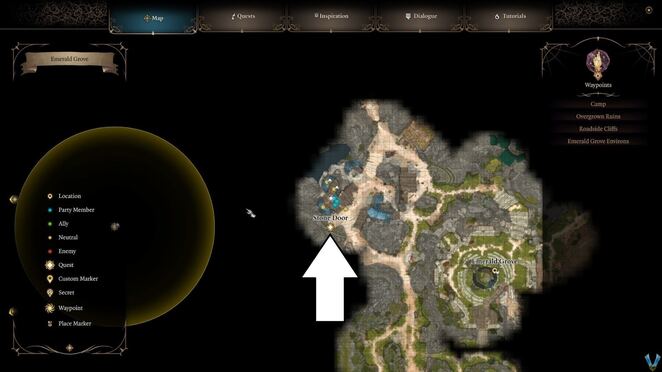 You can tell Zevlor to leave, delay the ritual, or resist. You can also choose not to help or force out the refugees yourself. Forcing out the refugees leads to a fight. Helping Zevlor leave will start the Defeat the Goblins quest.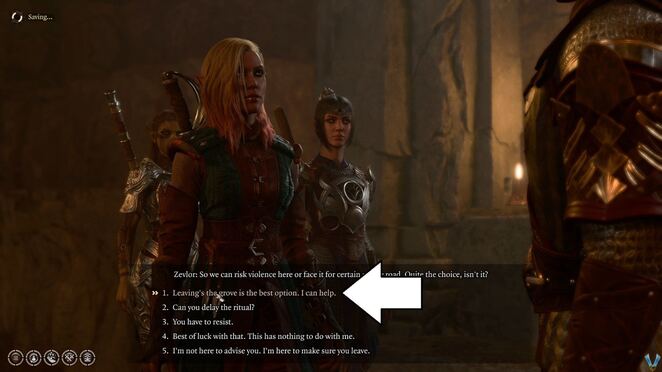 Delaying the ritual isn't possible, which leaves resistance as the only option. Suggesting that will start the Kill Kagha quest.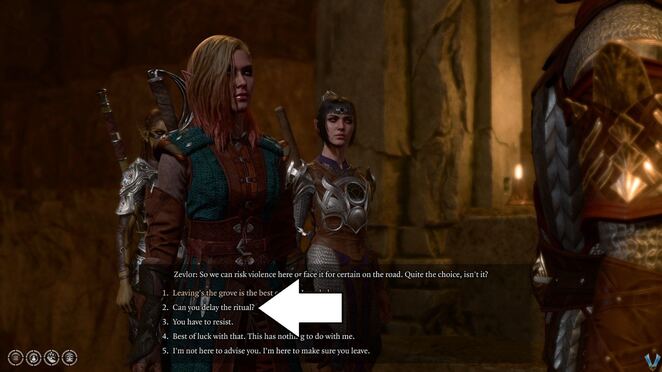 End the conflict
---
The three ways to end the conflict are:
---
Last edited
by RagingTasmanian
on