Travel through the Mountain Pass is one part of Traveling to Moonrise Towers. This route is considered to be more dangerous by Halsin as he recommends going through the Underdark. This is the tougher of the two paths but it will get you to your destination.
Head west of Waukeen's Rest and head west to reach the Mountain Pass. If you are pursuing Find the Githyanki Creche, you will proceed with that quest line here. Alternatively, head southwest of the Goblin Camp to find an entrance to the same Mountain Pass.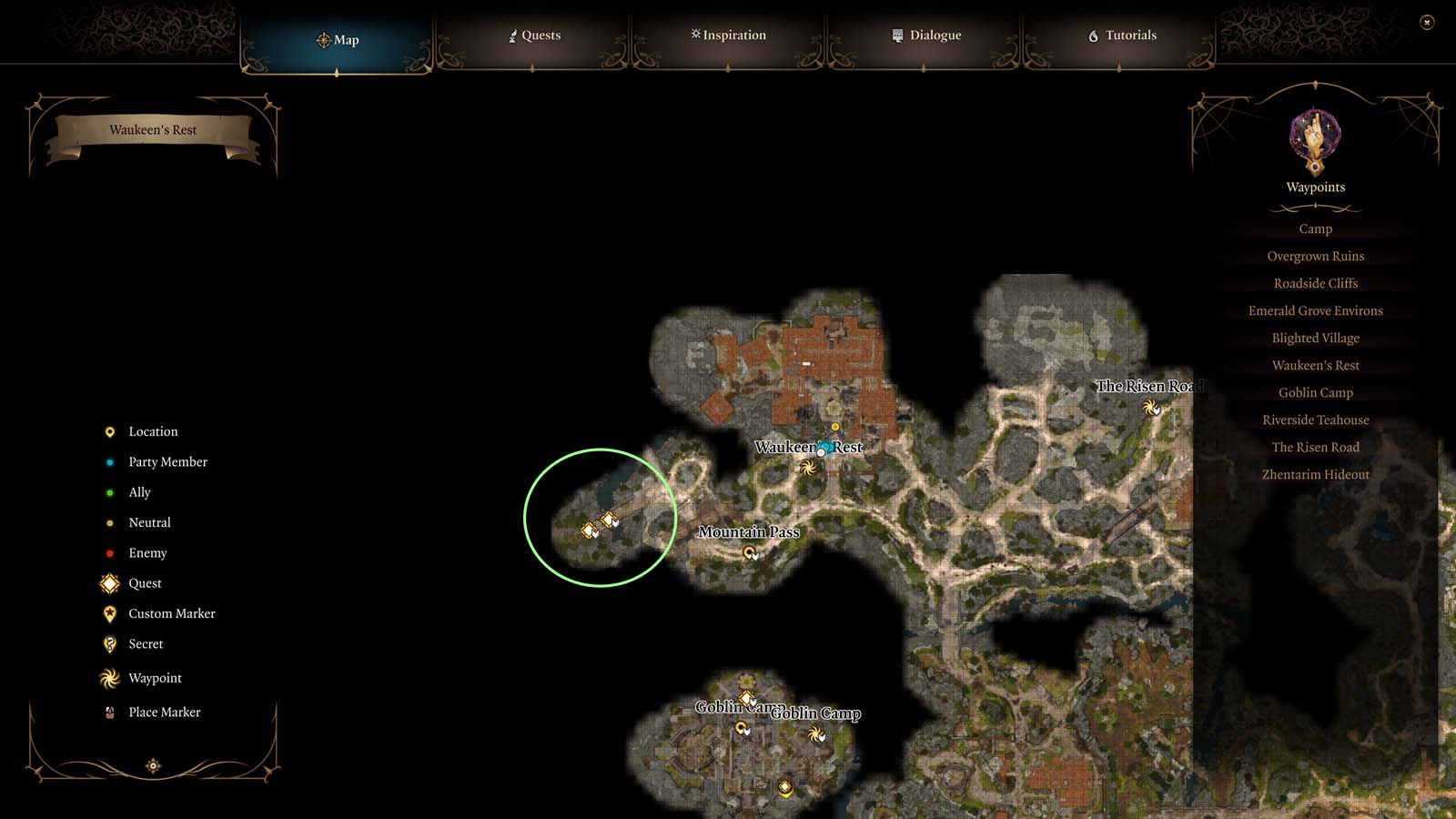 You will get a warning about progressing your adventure past this point. Ensure you have done as much as you can before going forward.
Meeting Raphael
---
You will move to your campsite where you encounter Raphael to the north. Speak with him and a scene will play. He takes you to another area and makes you an offer. Gale approves getting time to think. Wyll and Karlach will disapprove of immediately taking his deal.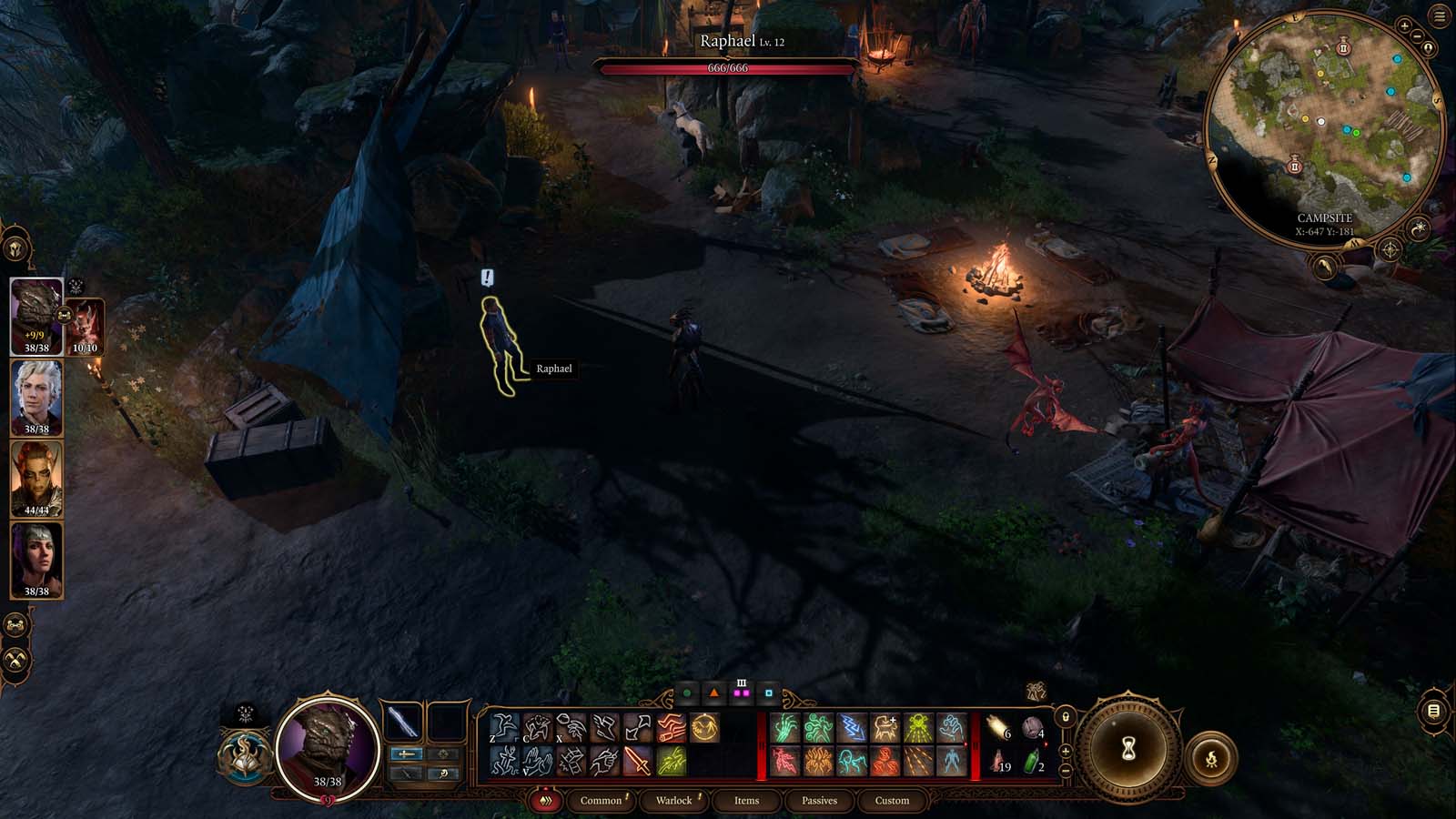 After the Long Rest, head to the Mountain Pass itself and go north to activate the Trielta Crags Waypoint. Go northeast of the Waypoint to find Lady Esther. Along with selling equipment, she gives you the Steal a Githyanki Egg quest.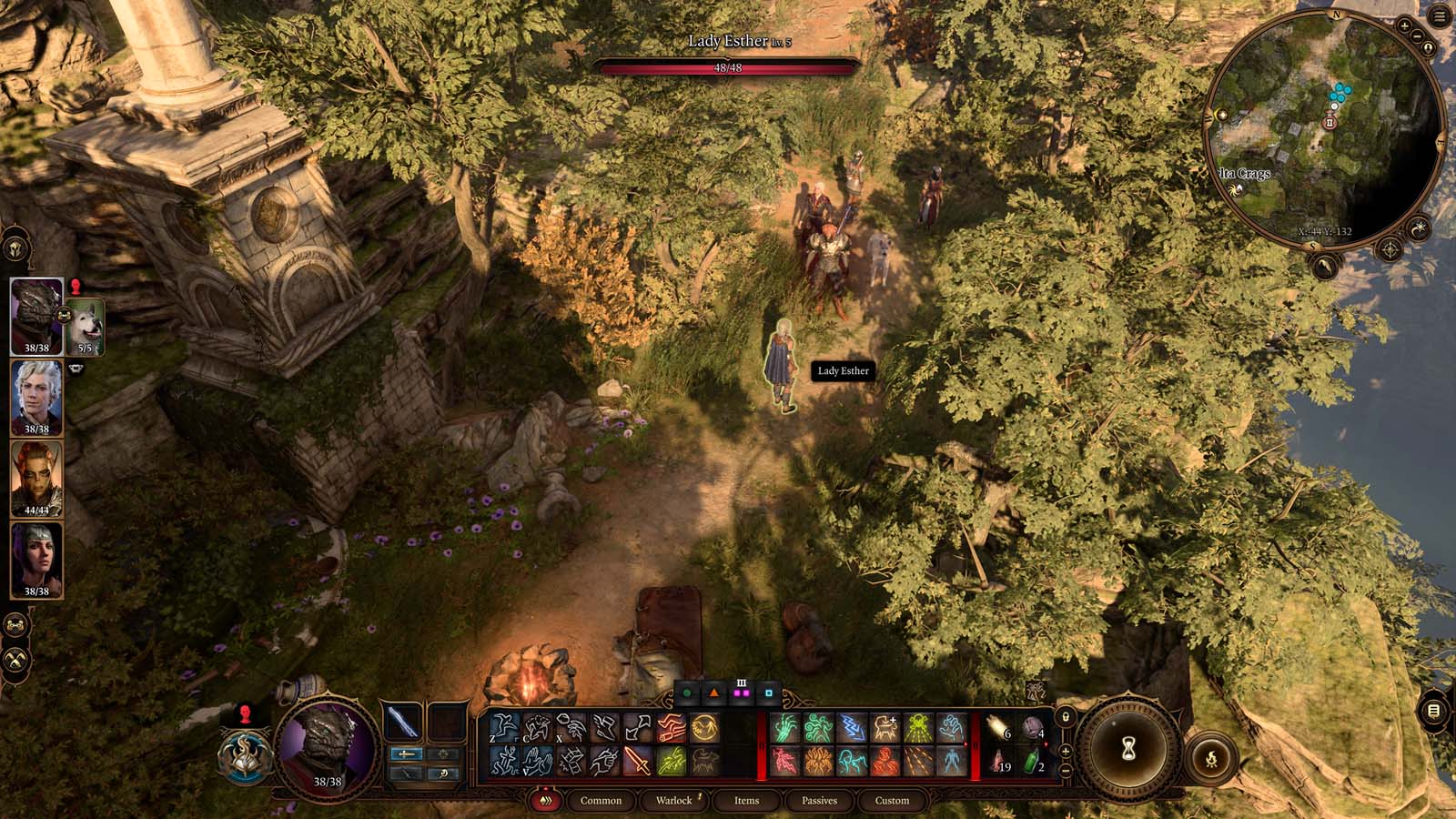 You should run into some Ghouls and Death Shepherd enemies. They will Dash at you, using multiple melee attacks once you are surrounded. The Death Shepherds can also revive any fallen Ghouls to fight again. Taking out the Death Shepherds first is recommended, followed by the Ghast and Ghouls.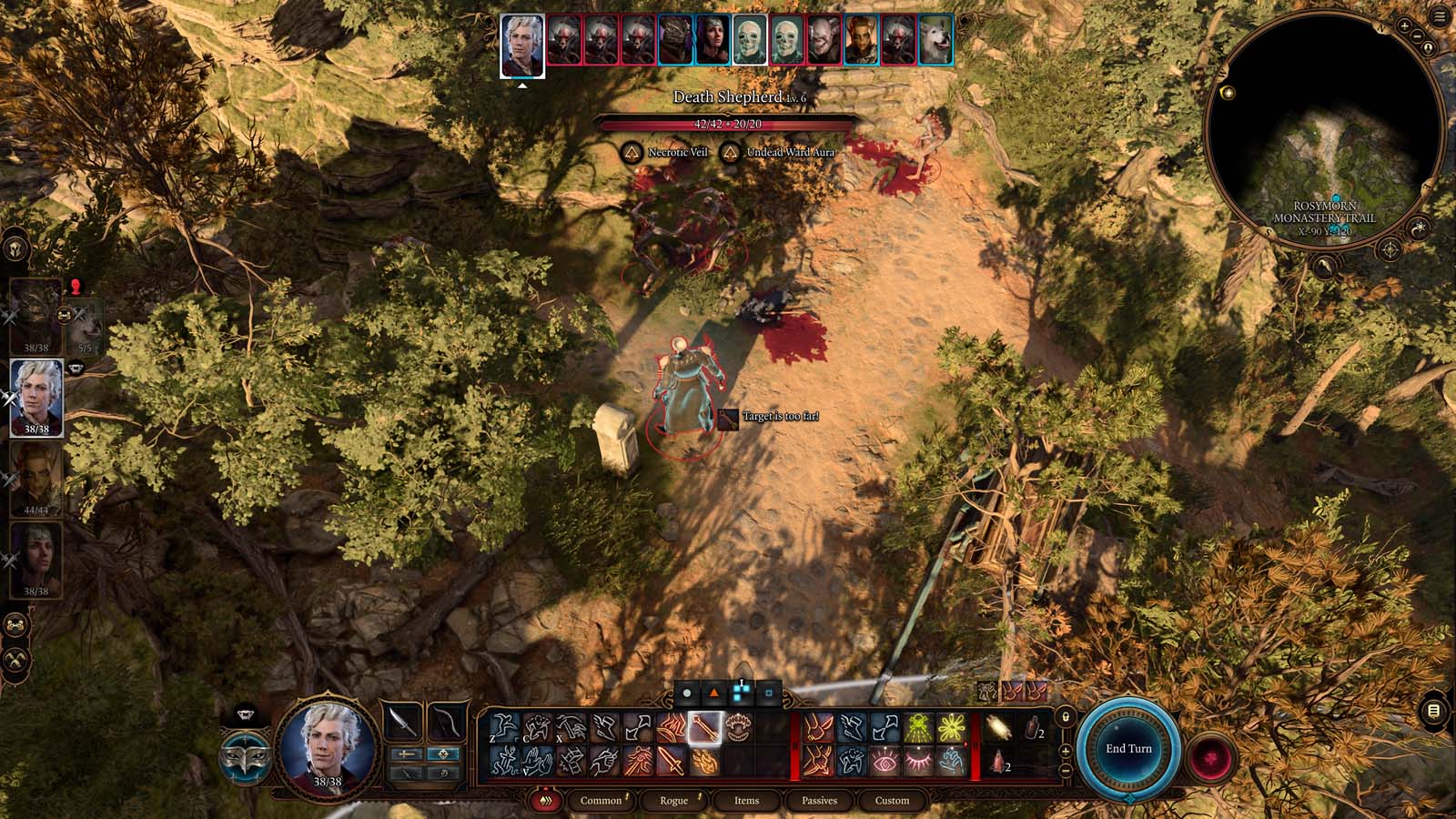 Alternatively, take out the Ghouls quickly and the Death Shepherds will focus on reviving them. The Death Shepherds are capable of reviving each other, and it's best to take them out together. Weaken them, then kill both to make this fight significantly easier.
Head west of the battlefield and follow the path to the southwest. You will find a Weary Traveller who approaches you about Gale. If he's in your party, there will be a scene. If not, the guest follows you back to camp and there will be a scene. You can also view the scene later if you are more interested in travel.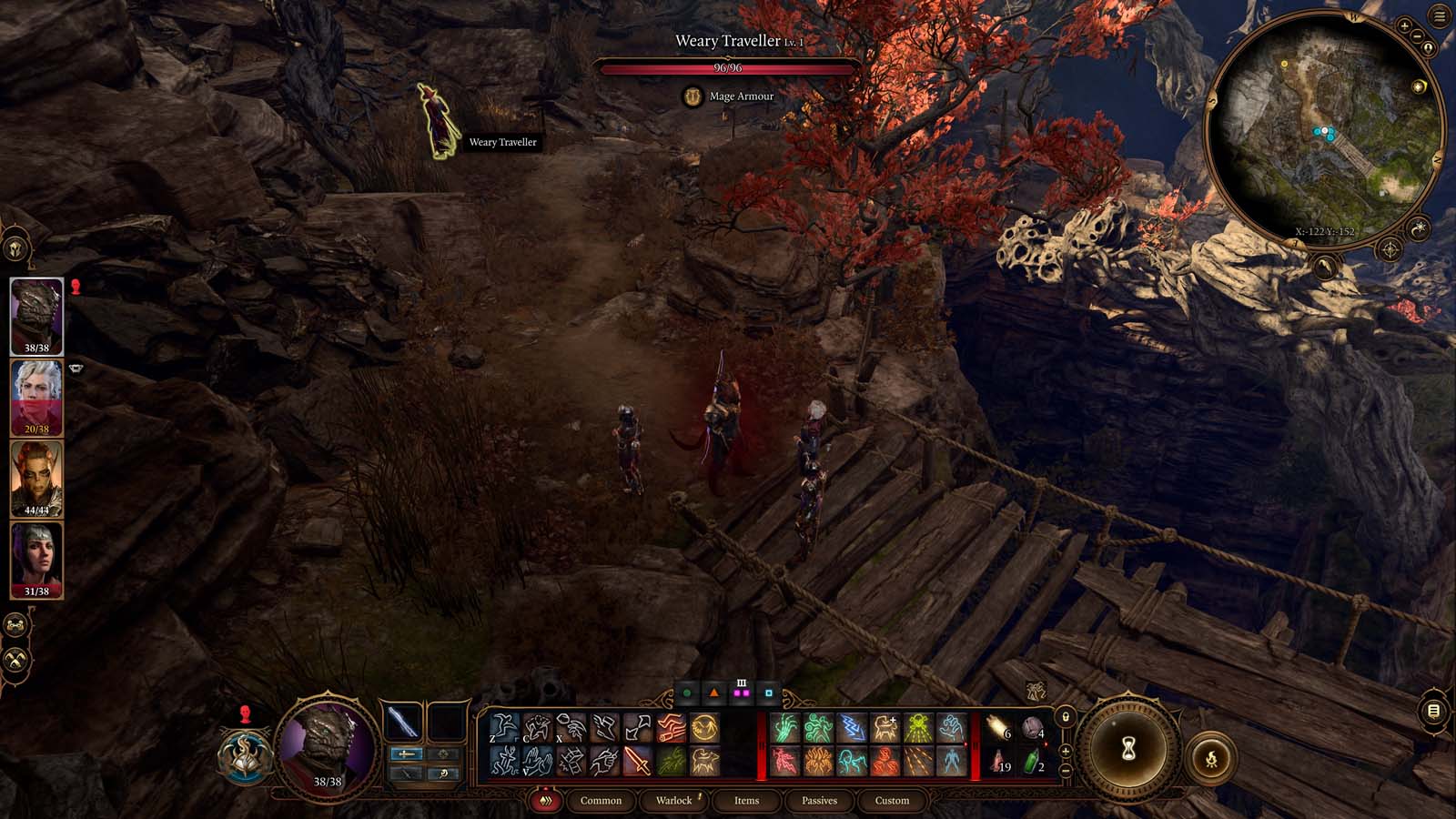 Continue along the path and it leads directly to the Shadow-Cursed Lands. You don't have to go immediately and there are several quests in the Mountain Pass you can take on. Once you are ready, proceed forward to the next act.
---
Last edited
by RagingTasmanian
on