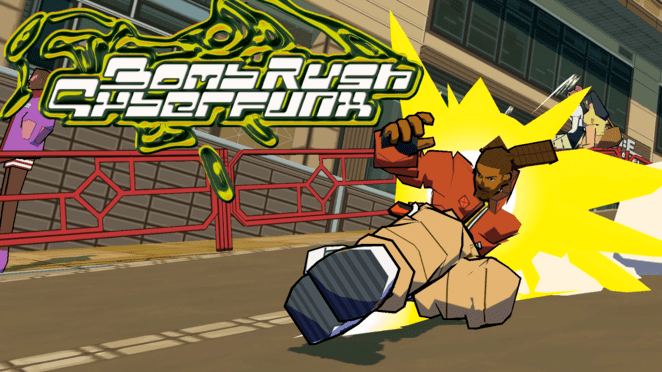 Welcome to our Bomb Rush Cyberfunk walkthrough guide. You can expect a complete walkthrough of all areas in the game, detailing the location of tricky graffiti, spots and collectibles in the game such as CD audio tracks and new Graffiti. Additionally, we will show you how to unlock every character in every level (aside from post-game characters). This guide will also cover tips and tricks with animated gifs and images! Let me know in the comments if you have any tips or know of something I missed.
Tips and Tricks
Here are some tips to get you started! First things first, make sure you pay attention to the tutorial. Don't be afraid to dive straight into the game as it will tell you everything you need to know to get you started.
Fast Travel
One thing that might not be obvious is that you can fast travel! To do so, you have to find these taxi stops spread throughout the map!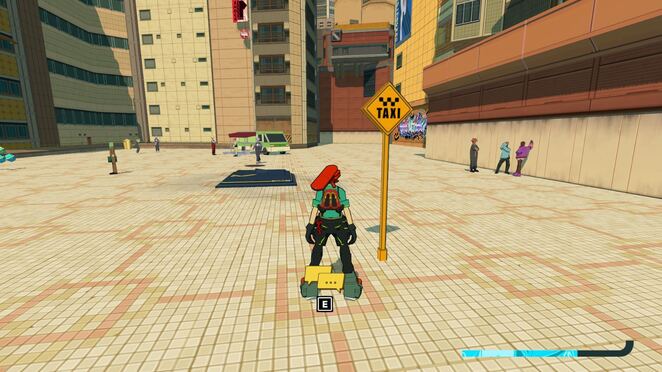 Upon interacting with a taxi stop, it will be marked and allow you to fast travel to this area at any point in the game from other taxi stops. To be able to take a taxi, you will have to complete Brink Terminal and then return to Millennium Square. When you return, go to the large open area with the 360 loop and you will find a taxi with several police officers surrounding it. Defeat the officers and speak to the taxi driver.
Jumping Higher
You can jump higher with a simple trick. All you have to do is make sure your character is walking, that is, he's not riding a skateboard, bike or skates. With that out of the way, simply click or press the button to attack and right when the attack's animation is done, hit the jump button for a boost! This will allow you to reach some places that are otherwise unreachable.
Extending Your Manuals
You can do a manual/wheelie for a long time if you know how to extend it. For instance, if you're doing a manual downhill, then the manual bar will not deplete, allowing you to hold it longer than usual. Additionally, the bar will reset if you perform an air trick or wallride.

Walkthrough
---