Welcome to our Chants of Sennaar walkthrough guide.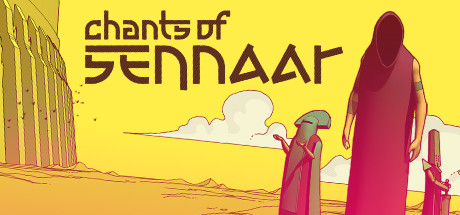 Introduction
If we had to put it under a category, Chants of Sennaar would fit one titled linguistic puzzle adventure game. In it, you incarnate an unnamed robed person (the Traveler, as the game's about section puts it) as they arrive at The Tower, a cryptic structure inhabited by five different sets of people who have stopped speaking to each other.
Throughout your interactions, you'll discover the different hyeroglyphs that represent the languages used in the Tower, decypher the meaning behind them and put them to good use as you attempt to climb to the top of it.
Our set of guides will include:
A complete walkthrough which will explain how to complete each one of the areas in the game and reach its end:
An Achievements Guide, giving detailed information on how to obtain all of the game's achievements.
Last, but not least, our Dictionary of Glyphs contains the meaning to each one of the Glyphs that make up the Tower's five different languages:
You can safely rely on the subsections above if you're looking for help with moving forward within a specific level, but want to figure puzzles out yourself or don't want to be spoiled.
Table of Contents
Walkthrough
Guides
---