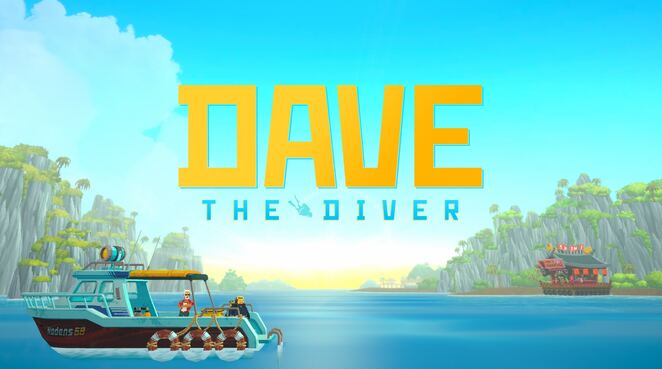 Welcome to our DAVE THE DIVER Walkthrough and guide. This guide is made with the final 1.0 version of the game and is up to date and accurate for the final game. On these pages, we will show you every aspect of the game that you need to know, including but not limited to time management, how to craft and use weapons, equipment upgrades, farming, cooking and gathering ingredients and fish. Our Walkthrough pages will show you the Main and Side Quest in a chronological order. Our guide pages will give you detailed explanations and insight on several game mechanics. An Achievements Page will be available for you to check out if you are missing any of them.
The Walkthrough pages will be divided in chapters and, inside each one of those pages, Side Missions will be shown as they appear in the game.
The Guide pages will contain tables with lots of useful information for you to use, make sure to check them out
Introduction
DAVE THE DIVER is an exciting singleplayer adventure RPG that combines the thrill of underwater exploration with the challenge of running a Sushi Restaurant. Dive into the captivating Blue Hole as you uncover its mysteries and embark on thrilling missions.
In DAVE THE DIVER, time management is key. By day, you'll explore the depths of the Blue Hole, catching fish, gathering ingredients, and farming rice and vegetables to cook and sell mouthwatering dishes in your own Sushi Restaurant at night.
With each successful night at the restaurant, you'll earn funds to upgrade your equipment and weapons, allowing you to dive deeper into the abyss and uncover hidden treasures and new types of fish. Find the perfect balance between exploration and restaurant management to maximize your progress and immerse yourself in the rich atmosphere that DAVE THE DIVER has to offer.
---
Last edited
by Redemption
on